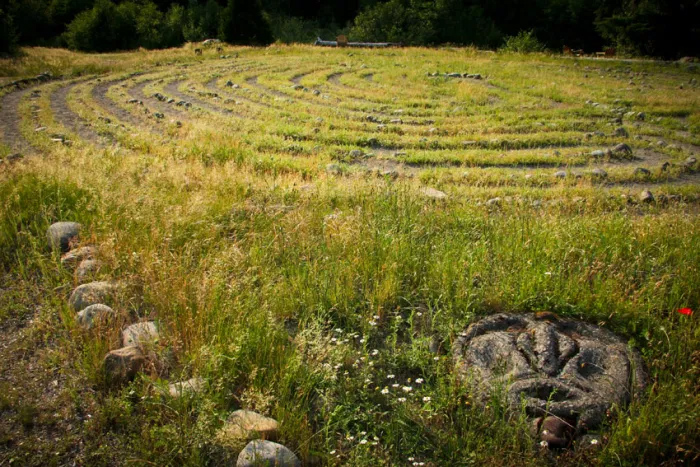 Stewart Cubley and Annie Rousseau recently facilitated the seventeenth annual Painting Experience retreat at Breitenbush Hot Springs in the Oregon Cascades. This year, Stewart brought back several talks recorded live during the morning sharing circles.
We thought you'd enjoy hearing one of these recordings, and we chose this short, vibrant discussion on the topic of "discontent." It's a familiar feeling, one that sneaks up — or outright pounces — on most of us at some point in our creative process. 
In this talk, Stewart explores how getting caught "between a rock and a hard place" can bring surprising rewards:
More Information
To hear more from Stewart, check out our monthly podcast series.
To get advance notice of upcoming workshops, sign up for our newsletter.
We'd like to thank photographer Peter Paul Rubens for the gorgeous photo of the Breitenbush labyrinth, above. You can find more beauty on his website.