Process Circles
Process Circles are small groups of participants in our online courses that explore the contents of each course through personal sharing and group discussion using Zoom online video technology. You'll make connections with other course members as you investigate the course material in light of your own experience as a painter and potential facilitator in training. While deepening your overall understanding of process art, the circle will also help you to complete the sections of the module you're working on. Each process circle meets online weekly for 8 weeks and addresses the course material in the order that it's presented. The sessions are recorded so you can review them—or in case you must miss one and want to catch up.
The Principles of Process Arts
Process Circle Schedule
Wednesdays, 4:00 – 5:00 PM PST, September 27 – November 14, 2023
Fee: $320
Prerequisite: Registration in the Principles of Process Arts
To get the most out of each session, we recommend reviewing the material for each principle before joining that week's discussion. Our discussion from each session will be recorded and made available to you so you can review it—or in case you had to miss it.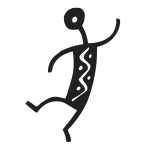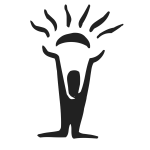 The Principles of Process Arts Process Circles have received rave reviews from participants. They especially liked the personal narrative atmosphere where everyone, including the facilitators, had an opportunity to share what the principles of process painting meant to them in their painting practice and in their lives. And it also brought them back into contact with the course material and helped them complete the process.
Here are a few post-circle comments.
~ "I loved participating. I thoroughly appreciated the expertise of all of the facilitators and continue to be hungry to hear boots on the ground stories about their experiences. MORE please!"
~ "Before I started I felt all alone trying to push through the course, and at the end of the Process Circle felt pulled into and a part of an incredible group of supportive friends."
~ "Being taught through storytelling seems to stick with me more than the cerebral approach of general discussion. The program is so well done that I completely trust that whatever comes next will be equally engaging."