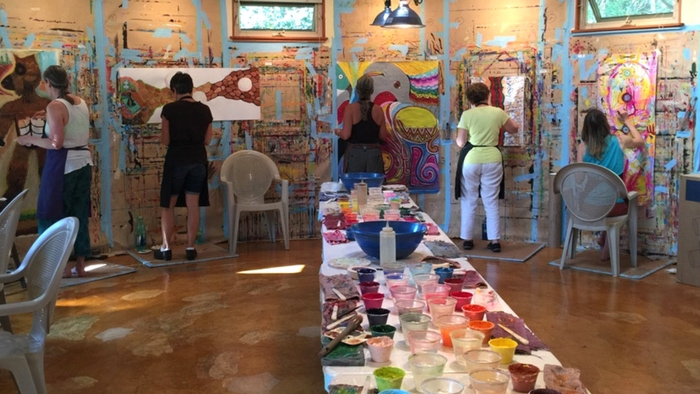 I've just returned from my annual retreat at Hui Ho'olana Retreat Center on the Island of Moloka'i. The ten days we spend painting at the Hui mark my longest painting retreat each year, and they always yield fresh insights and new realizations. This year, one of the recurring themes was safety. As we settled into the welcoming environment of the land, the intimacy of the group process and the hospitality of the Hui staff, it became clear that the element of physical and emotional safety is a huge factor in allowing space for creative freedom.
Held in the embrace of this island out of time, where no substantial commercial development has taken place and where the Hawaiian spirit of aloha is still so purely present, we found a deep letting go was taking place in each of us. As the days of painting progressed, a sense of ease swept over the group, punctuated in the evenings by the visits of local island residents willing to share their cultural traditions of hula, singing and chanting, storytelling and shamanism.
As we gathered each morning for a period of meditation followed by discussion, the conversation repeatedly came back to the deep sense of safety each person felt — along with the realization of how it was so often lacking in ordinary life. The respect that each person felt in the painting process allowed them to unfold their wings in new and surprising ways. They could spend as long as desired on one painting — many days even — without worrying about "producing." The practice of not commenting or interpreting created a sacred sphere of being in each others' presence without labels, comparison or judgment. We had discussions about dots, how many hours you could spend doing just dots, how many dots you could do in one painting, about doing dots within dots. We laughed at how mesmerizing it was to be "dot obsessed" — and how sane it felt!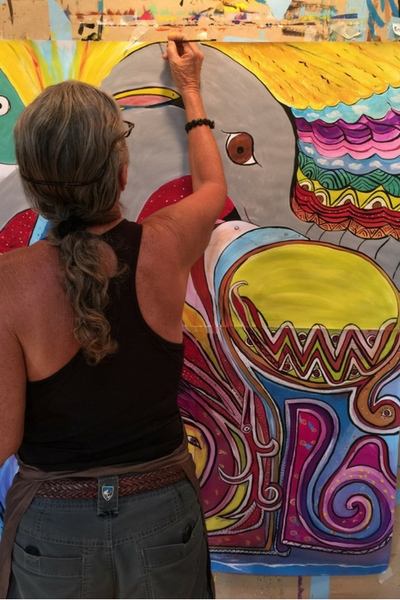 This gift of deep ease — to just be for extended periods of creative time without planning, projecting or accomplishing — connects us to an essential place in our psyche that's overshadowed and often lost in the hubbub of modern life. To be that safe — to allow ourselves to listen and be carried by the serendipity of the moment — reminds us of a potential way of being that we all share. And it's the poignancy of having to leave that space and return to the challenge and pace of daily life that is the impetus for real change.
Having tasted the exquisite fruit of creating without coercion, we can no longer be oblivious to the thirst we have to live in harmony with that inner freedom — and we search for it wherever we are, knowing now that it's possible.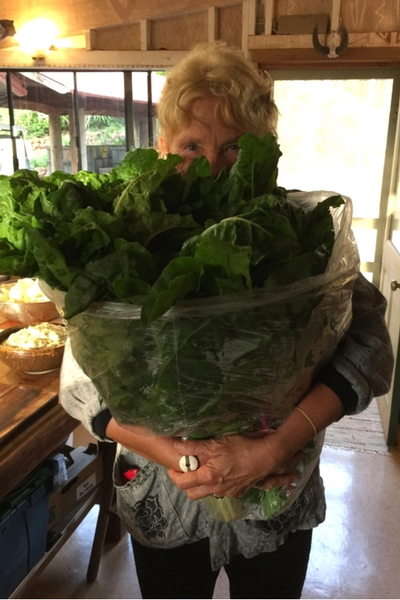 More Information
We'll hold our next ten-day painting intensive at the Hui Ho'olana Sanctuary on the island of Moloka'i from March 3-13, 2018. To learn more or sign up, see Moloka'i, Hawaii 2018 on our Programs page.